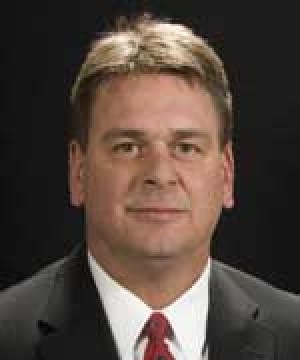 Hello Followers.  Hope you all are doing great!
As this past week or so has indicated, the bye week has all-but mirrored a "goodbye" week for me and the blog.  And the reason for my absence has been simple: Work has been taking a toll.  So much so that it's becoming increasingly more difficult to find the 30-40 minutes needed to put together a post.
But, since I haven't missed a game prediction in about 10 years, I figured that I HAD to get something up—even if that something is really short and not altogether very sweet.
So, here are my thoughts in a nutshell:
First and foremost, I made it through most of last weekend pretty darn optimistic about the Cougs' chances the rest of the way.  I mean, that Utah team that we thought was overrated a few weeks back?  Well, they're now rated in the Top 20 in the country!
And that Oregon State team that I predicted (gulp!) to win the Pac-12 North at the beginning of the season?  Well, they look kind of  salty defensively, but on offense?  Well, they sure look like a bottom feeder to me.
And then there's Washington. To be sure, the Dawgs look like they can beat just about anyone not named Oregon on any given week.  But after watching them for the fifth time this season, it's abundantly clear that the transition to Coach Peteland has been anything but smooth for Cyler Myles and that beleaguered offense.  And while their front seven is very good, that back end is really nothing to write home about.
And so, as I looked forward to our games against the UW, Oregon State, and even Arizona and USC, I found myself getting increasingly optimistic about our chances!
But then Sunday morning came and I saw the score of the Stanford-Arizona State game.  And then later in the week, I caught a bit of the replay of that game. And, notwithstanding the incredible talent that remains on Stanford's offensive line, their offense right now is really poor.
And while we showed some nice grit when we played the Trees a few weeks back, the fact of the matter is that the Trees were a fumble on the one yard line and missed chip shot from hanging 44 (or more) on our defense.
And truly, therein lies the rub, followers.  Because, as good as our offense is—and I think it is darn near championship-level good—our defense has become nearly the polar opposite.  And while the youth that has emerged this season offers some (and I mean SOME) promise that better days are ahead, the fact of the matter is that it has become VERY difficult to see how we will slow teams down enough to win 2, 3, or 4 more games.
And, as we all know, Arizona is a team that has fared pretty darn well throwing the ball–which is obviously something we haven't been able to stop lately.  I mean, not only do they have a really nice stable of Wide Receivers (that rivals our own great group), they also have a couple of running backs that can flat our bring it.  And so, just as we're inserting another wave of freshman into the starting line up this week, we're going to be playing against a team that can cause more match-up problems than just about any team in the country.  NOT. GOOD.
On the bright side of the ledger, Arizona's defense hasn't been that great.  In fact, their secondary is downright sub-average.  What is more, as we saw in  last  year's contest, that 3-3-5 set up provides a whole lot of run boxes.  So, there should be ample opportunity for us to pick up some yards on the ground provided that Morrow decides to run North-South in this one, instead of that tendency to cut East-West (This is one reason why I am increasingly becoming more and more of a fan of Gerard Wicks!).
In short, in the event that any of you were hoping to see a replay of the CAL game anytime soon, you're going to get the chance to do that this weekend.  Simply put, I expect our defense to be charged and ready to go in front of a sold-out Martin Stadium.  And because of that, they're going to do a good job early of stopping the run.  And because of that, Arizona is going to go quickly to the passing game where they should find a whole lot of success against our Linebackers and struggling secondary.  And honestly, once they start hitting on that short passing game, its going to be very hard for us to slow them down the rest of the way.
Then, on the other side of the ball, expect Connor Halliday to have another type of record setting day, buttressed by the fact that the main contributors at the WR spot should be back and ready to go.  So, if you've been liking watching Rio Suave, Dom, and Mayle break off long reception after long reception, then you're going to have a lot of fun watching this game!
Over-Unders
 Will Connor Halliday throw for over 400 yards?  (Yes.  I think he's going to go for 530)
Will the running backs amass over 100 yards?  (No.   But I think its going to be close. I'm thinking 88—meaning that I think we'll go over 600 yards of offense in this game.)
Will the offense score 35 points or more in this game (YES).
Prediction
Can we win this game?  Sure. Can we win this game and then beat USC next week?  Absolutely.  Are the Cougs bowl hopes still very much alive at this point in the season?  You betcha!
But that all assumes that the defensive front seven  is able to do something it has not done for 6 quarters now–namely,  stop the run and mount a consistent pass rush. And until such time that the defense shows itself to be something other than a sieve, this team is going to continue to come out on the losing side of all of these "woulda coulda shoulda" type games.
In the end, Arizona wins 52-49  leaving all of us diehards sick as all heck heading into Halloween week.
Enjoy the game and what should be a simply terrific Gameday atmosphere for Cougar Football.
All for now. Go Cougs.