Hello Followers. Hope you've had a great week.
As for me, well, with Little Sutra now playing varsity football (as a freshman!), every weekend seems like a trip to the Candy Store..
And truly, with his game in the early afternoon, followed by the Cougs at 6:30 here in the east, followed by the "She-Hawks" versus the "Forty Whiners" on Sunday Night, well, what else could a middle aged man ask for?
How'd you like to play 20 rhetorical questions with me, Coug-A-Sutra?
Continue reading for how I think that this weekend's tilt versus Southern Utah will play out…..
+++++
Followers, when I made last week's pic—predicting a Cougar Victory in a low scoring game—part of me felt like I was headed for a disastrous season of soothsaying…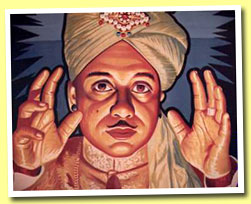 But, after our boys proved me semi-competent by winning last week, I'm now thinking that if I just pick us every game—I might end the season at or slightly above .500! And since I've picked our boys in every game so far this season, why in the world would I stop now?
The question , of course, pertains to the margin of victory. So, this is how I see the game playing out.
1) First Half of Auburn Game Redux?
In the first half against Auburn, Mr. Halliday led our offense to 21 points and threw for about 286 yards. And he did so by taking what the defense gave him, hitting the underneath stuff, and occasionally getting the ball 10-15 yards downfield via a screen pass or deep out. If I was a betting man, I'd bank on the fact that SUU is going to play us the way that others have—rush 4 and drop 7 or rush 3 and drop 8. As long as Halliday doesn't get caught up in trying to force the ball downfield vertically, we're going to light them up as the game progresses. Plain and simple.
2)USC Redux
Although SUU has a very competent, former JC star at quarterback, what they really want to do is run the ball and keep our offense off the field. And, as we all know, if you take away a few explosives against Auburn, neither USC or Auburn was able to mount consistent drives against our D—even with significant talent on the O-Line and RB position. So, barring injury, I don't think that SUU is going to be able to run the ball very well against us.
So, if they can't run, they're gonna have to throw it. And frankly, as long as our D-Line continues to mount a pass rush with three guys, we're going to continue to drop 8. And so, even if SUU is able to get the ball out in the flat, I am just not convinced that they are going to be able to sustain drives through the air.
In the end, this one seems like its going to wind up being a laugher—maybe not the way that we want—but by the end of the third quarter, I think we're going to have this one well in hand. Cougs go to 2-1 with a nice 45-17 thumping of SUU.
Players to Watch
Isiah Myers. Following last week's big play against USC, Dominique Williams has now (rightfully) won the starting job at the outside WR spot opposite Gabe Marks. And with Vince Mayle having some success blocking in the running game, Myers is now looking like a guy that could be on the outside looking in re: our WR rotation. Here's to thinking that Mr. Myers has an added chip on his shoulder this week and has a big game as a result.
Ricky Galvin and River Cracraft. With the attention that's going to be paid to the outside receivers, I am of the mind that the big, physical linebackers of SUU are going to have a hard time with our smaller, shiftier guys. Here's to thinking that both RG5 and Cracraft see the endzone tomorrow afternoon.
Joe Dahl. We all know that Mr. Dahl didn't have a great game last Saturday. I will be looking to see how Dahl responds against some pretty strong SUU defensive linemen.
Nolan Washington. Wash returns from injury this week in place of freshman phenom Daquawn Brown. It will be interesting to see if he stays there because from what little I've seen, Brown looks like the more talented and athletic player.
Other games (straight up winners)
USC over BC
ASU over Wisconsin
UCLA over Nebraska
Washington over Illinois
Oregon State over Utah
Ohio State over CAL
Oregon over Tennessee
Arizona over Who Cares
Fresno State Over Colorado
Enjoy the games this weekend!
All for now. Go Cougs!