The Huskies are Next
Happy Monday to you, Followers. Hope your week is off to a great start.
Today, we take one a quick look back on the Stanford Debacle, hand out ZERO game balls, and rank the Pac-12 heading into the first round of "survival Saturday" games for the Pac-12 conference. For that, and whole, whole, WHOLE lot more, click on the jump…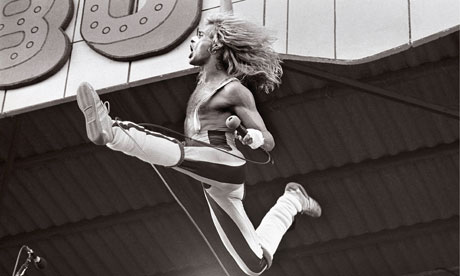 ++++
Followers, there's not a lot to be said about Saturday's meltdown than what SeanHawk wrote about so well yesterday. But, here are my quick takes. First and foremost, Stanford is good. Check that, Stanford is GREAT. And while I still think that Oregon finds a way to beat them, the vertical passing game that Stanford threw at us on Saturday night—in the rain—was a thing of beauty. So, while we can lament bluders like Myers' drop, Ratliff's drop, the bad snap that led Furney to miss a FB that would have put the game in play to start the second half, etc., the bottom line is that the Trees made a good claim on Saturday night that they're the best team in the country.
And guess what? Teams that are like that routinely DESTROY teams that ranked in the top 25. So truly, it's time to pick up the pieces and move on, because like I said since early in the season, this weekend's game against CAL represents the season for both teams. If CAL loses, they'll be 1-4 (0-2) in conference with the only remaining light being the freight train that represents the rest of the season..
And us? Well, we only need to look back to 2011 to see how critical gaining that early 4th win is. Win on Saturday, and we'll finish the first half of the season 4-2. Win on Saturday and we'll be playing the Beavs, at night, on National TV to try to get within one win of bowl elibility. Win on Tuesday night and we'll need only a 2-4 finish to go where no Cougar team has gone in a decade.
Simply put, Saturday means everything for this team. We better win this stinking game!
Pac-12 Rankings Week 5.
1. Stanford—Yes I think that Oregon is going to wind up in the spot. But, after the Trees finish destroying the Huskies on Saturday, the Trees will have made it three blow-outs over the three types of teams that woulda, coulda, shoulda given them problems. If I was Christian Caple, I would have voted them #1 this week.
2. Oregon—Hard to put a team #2 on any list when they've been winning by 40 points in the first half of every game played this year. But, when I compare the teams' resumes, Stanford's is more impressive at this point.
3. UCLA—Got one week better by healing up, watching film, and preparing for what could be a tricky game in SLC on Thursday night.
4. Washington—The reason why Washington is here and not in the three spot has everything to do with what is going to happen on Saturday in Palo Alto. Mind you, I can't see the Huskies dropping lower than fourth because I think they're pretty darn good. But, in order for them to be effective, they need to run the ball. They won't be able to do that against Stanford. What's more, last I checked, Keith Price struggles when he gets pressured. Oh yeah, while ASJ is just incredible, last time I checked, Stanford gets to practice a lot against really good TE's. Mind you, UW might give Oregon a run for their money. But they don't match up well with the Trees in what will be a major revenge game for them.
5. Arizona State—Back in the Top 25. Anfd frankly, like Washington, I don't think the Sun Devils will move far from this ranking the rest of the way. Big issue with the Devils is that they are still having difficulty stopping the run. So, even if they get by Notre Dame this week, here's to thinking that they're going to get punked by the Huskies the week after.
6. Oregon State—They beat Utah so they get the nod in the 6th spot over the Utes. And while I'd feel pretty good about their prospects against us if I was a Beaver Backer—I still view them as a team that is ripe to get their tails handed to them—especially Mannion is pressured and Cooks is doubled. A few years ago, Arizona started 6-1 and then finished at 6-6 or some such. The Beavs feel like they could set up for a similar collapse.
7. Utah—Lots and lots and lots of potential. And in many ways, they feel kind of like a more polished version of us. But with upcoming tilts against UCLA and Stanford, one has to wonder if they'll be healhty enough to take advantage of a winnable stretch of road games against Arizona and USC later in the month.
8. WSU—This weekend's game will determine whether the 2013 Cougs are a bowl team—and a threat for an upper division finish—or a team that once again will find itself in the conference's bottom third. Personally, I'm leaning so hard in both directions that I'm standing straight for the first time in two decades. Its a miracle!
9. USC—Bad loss, I know. But when that D and team gives up 62 points, you know that they've quit. Now with Kiffin gone, the team can "bear down" and focus on trying to have a winning season. And while I think they're still going to struggle, SC will now be a team that no one wants to face.
10. Arizona—Sure they can run the ball. Sure their defense looked at times. But to win in this conference, they need balance. And as of right now, they are a quarterback short of a combination.
11. California—Bears climb out of the cellar for a week now the run of top 5 opponents has stopped. But lose this weekend, and they will have all-but clinched no better than a tie for the 11th spot for the rest of the season.
12. Colorado—It could be that the Beavs defense played very well on Saturday. But for me, that game revealed just how far the Buffs are from even having mid-level Pac-12 talent. And yes, we at WSU know far too well what that feels like.
Okay, that's all the time I have for today. Enjoy the rest of your week and please join me in sending out good vibes for Daquawn Brown's speedy recovery. Man do we need him for Saturday!
All for now. Go Cougs!