Hello Followers. Hope you've had a great week.
As for me, well, time is and has been very short. So, let's get right to it, shjall we?
As many of you know, I was a pretty big fan of Paul Wulff. And as you also know, even though I was pretty peeved when he got fired, I was pretty darn excited a few days later about the hiring of Mike Leach.
And honestly, one of things that I was most excited about was the opportunity to see a different direction on the defensive side of the ball. And so, I was particularly pleased when he hired Mike Breske—not only because of his commitment to a 3-4—but also because of his commitment to an aggressive style of defensive play.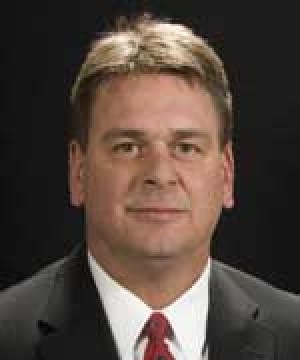 As Magic Mike said at the time of his initial hire and nearly every time since: "Our job is to get off the field as quickly as possible, so we can get Mike Leach's offense back on the field as quickly as possible." (And that type of deal).
So, fast forward to the beginning of the season. To be sure, Auburn was a bit green and USC was all Kiffined-out, but the results of those contests were noteworthy. I mean, notwithstanding one giant explosive running play, our defense held Auburn's offense to 17 points—and that included the negative field position given up by one of Connor's three (or was it five?) INT's. And of course, our defense was NASTY against SC. And while there's good reason to thank Lane Kiffin for that, the bottom line is that when I've watched USC play since that time, they look more or less the same to me with respect to scheme. The difference between then and now: SC believes that they can be good and dominant. And us? Well, we appear to have no such belief—at least defensively.
Of course, one of the main differences between our first four games and the second can be traced to our opponents' ability to throw the football. So, while at one point in the season it was fine and dandy for us to rush 3 and drop 8, our lack of an ability to generate a pass rush has since left our weak secondary especially vulnerable. Even worse, while other teams have been marching up and down the field seemingly at will, Breske's response has been to sit back and play bend and break—blaming most of our defensive troubles on the fact that our player's "eyes" are not right. (And that type of deal).
The result has been nothing but catastrophic: Our Defense has given up more points in a four game span than any time since 2008!
Now think about that for a moment: Over the past four games, our defense has performed as bad as those Wulff teams that had ZERO talent. And so, when you look at the talent that we do have on defense—even in spite of our warts—one has to wonder: What in holy hell is going on here?
(Continue Reading)
++++
So, tomorrow we hit the field to play the not-so-mighty Arizona Wildcats. To be sure, Arizona can run the heck out of the football. And, while their defense doesn't include any world beaters, the fact of the matter is they've played competent football.
At the same time, you look at their schedule, and it's easy to see that haven't beaten anyone that looks like they're going to a bowl. What's more, while their quarterback can run the football—and throw the ball out of play action—he sure tends to float it when he does. Meaning: Even though Denker is dangerous, there's going to be lots of time for the DB's to recover and make a play on the ball—IF our defense can mount any kind of pressure on him before he lets it go.
On top of that, it is noteworthy that although Arizona is fast on D, a quick glance at their roster indicates that they don't play anyone that is much over 280 pounds. So, while our previous opponents threw a whole lot of "beef" at our offensive line and inside receivers, Arizona poses no such challenge. The implication: Not only should Connor have time to throw, there's a decent chance that we might actually be able to run the stinking football tomorrow.
++++
So, to tie this all together, tomorrow represents a golden opportunity for both the players and the coaches to right this ship toward bowl eligibility. On the offensive side of the ledger, everyone but Connor needs to play from the get-go like this is the last game of their life. They need to play fast, decisive, and physical—especially at the Wide Receiver and Running Back position. And Connor? Well, I think he needs to just relax and stay within himself. Though easier said than done, I'd be shocked if he didn't throw for 400 yards in this one—I like his moxy on the road much more than I do at home.
And on defense? Well, it's high time that our young men play like something other than a doormat.
And while I can certainly appreciate the coaches' concern about our player's eyes—we better see a change in how we approach that read option tomorrow or I'm going to break every breakable appliance in my living room. And frankly, there is ZERO excuse for the defense to play anything like we've seen over the previous four games—not with 16 days to prepare; not with nearly a month of time for our players to get healthy.
And if we don't see a change in approach and play tomorrow? Well, it might be high time for Coach Leach to think about making one at the Defensive Coordinator position. Because even though we still have some warts with respect to personnel, that talent pool isn't going to be getting better for next year—not with Junior and Buchannon leaving and not with a weak secondary getting greener. So, Breske and company need to figure how to position our kids to act instead of react. There simply is no excuse for this defense to give up more than 40 points a game.
In the end, I think the Cougs will gain back the lost opportunity at Auburn and will win that same type of game, 37-34. And all of a sudden, football will be relevant once again.
Elsewhere:
Stanford 31 USC 17. Its easy to think that SC will stick around because of their defense. But the fact of the matter is that as long as Stanford remembers who they are, no one in the Pac-12 can beat them.
Oregon 45 Utah 17. Memo to Utah, Arizona, and Oregon State: Now that Oregon is back to fighting for a BCS slot, you should all be very, very, VERY afraid.
UCLA 31 Washington 30. Nail biter city in LA and such a swing game for the puppies. Win this one, and they'll probably win out. Lose it, and I can honestly see them going 6-6.
Arizona State 48 Oregon State 17. Memo to Oregon State: If you want to beat the Devils, you better run the stinking football. So, unless Storm Woods can find his form from last season, this is going to be a long day in the desert for the Beaver backers. If he does, this could be a classic shoot-out!
Colorado 28 CAL 25. CAL is a better team. But Mike Mac is the better coach and this game may be played in questionable weather in the second half. I really can't wait to not watch this game!
Enjoy the weekend, folks!!! Go Cougs!