Hello Followers. Hope you're having a great weekend.
Well, as I head into the last hour before a state of emergency becomes official where I live (they are telling everyone to NOT go outside from 4:00pm this PM until further notice), I thought I'd hit you with a few Monday thoughts.
So, if you'd like to check out why I'm leading with a CAL-Washington type headline on a Cougar blog, then read on.
++++
Followers, I have to admit that, because of some spousal-related commitments, I was unable to watch any of Saturday's contest against the Trees. However, my commitment did not stop little Sutra from checking out the contest in-full. His response:
"Dad, this was the first game that I've seen where I could actually imagine the Cougs becoming pretty good sometime in the near future."
And really, that's all there is to say. Because talk is cheap and because the Utah game is now a MUST win for our lingering bowl hopes, we have to wait to Saturday to see whether or not this game in fact signaled a step forward… or if it represented just another Cougar Mirage of false hope.
So, while I was unable to watch any of our game (DAMN you work-related Halloween party) what I WAS able to see later on was CAL's virtual face-plant against the previously (conference) winless Utah Utes in Salt Lake.
And while I did not watch that game in its entirety, I was able to catch most of the first half which ended with the Utes up 35-7. And let me tell you, the CAL team that showed up in SLC on Saturday night was NOTHING like the team that was in Pullman a few weeks back.
In short, CAL did what some thought they might do coming into this one, they started to quit on their coach.
And, as I watched those kids just pull up lame on play after play, I found myself getting more and more proud of our Football Team…
I mean, outside of a few dark moments at the end of the 2009 season when Lopina and Marshall were both battling injuries (following Tuel's knee injury @AZ), our boys have never quit. For instance, they didn't quit in 2008 following several 60+ point losses—instead they rallied to beat UW and played HARD in a 24-14 loss at Hawaii. They didn't quit in 2010, as they spanked Oregon State on the second-to-last game of the year and then gave UW all they could handle in Pullman. And then last year, sitting at 3-6, they beat ASU and then fought til the bitter end in that OT loss to Utah before falling flat at UW.
So, while we've all had to bear the brunt of some pretty bad football, we've also been able to watch our kids largely scratch and claw their way through adversity. And that resolve appeared to have been present on Saturday as well, and I don't see that fight coming to an end any time soon.
And so, as you turn on the tube on Friday night to watch Washington beat a team that should be beating them, and as you watch us rally from a tough loss on Saturday to spank Utah Saturday afternoon, please be proud of your team, its current coach, as well as the staff who preceded them.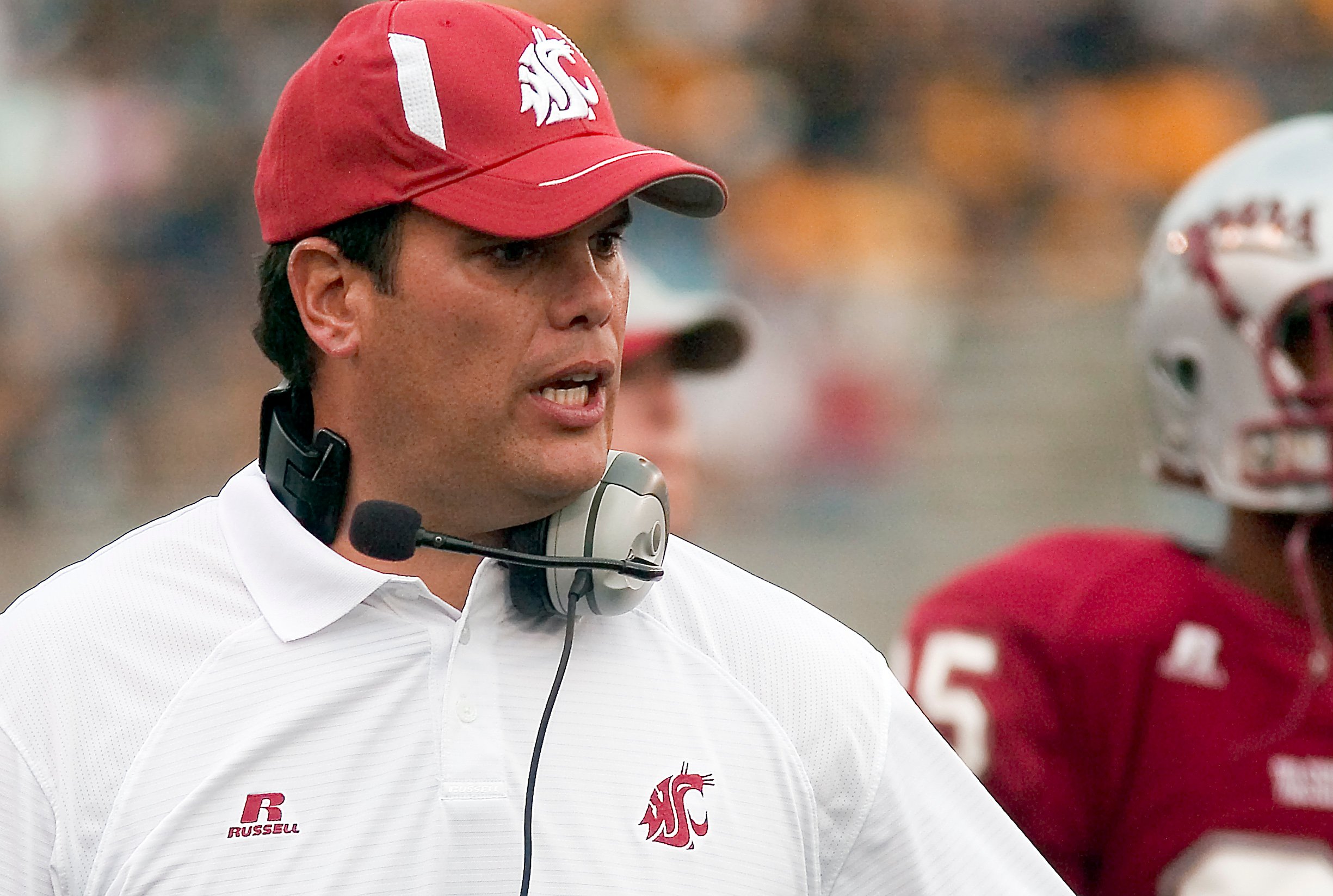 Because in spite of the dark times, we have a host of kids who haven't given up in spite of being given a host of good reasons to do just that. And for that reason, they all deserve not only our respect, but our support moving forward.
So, keep it up, Cougs. Power willing, I'm geared up to watching the tables start to turn for this program this Saturday night!
All for now. Go cougs.