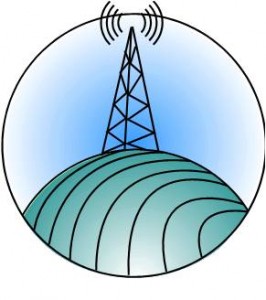 Greetings Coug fans,
Longball here with this week's Paul Wulff Radio Show re-cap. I'm filling in for Sean since I was able to attend the radio show in person. For those of you who weren't able to listen, here is all you need to know.
Read on for more…
Bud and Coach Wulff started things off by discussing, what else, the weather. It has turned into a perfect Fall here on the Palouse, so nice that the team practiced in shorts today. Coach Wulff noted that along with the nice weather they have decided to scale back the contact at practice, making health a priority as the injuries have begun to mount.
Bud got down to business by asking about the adjustments that had to be made on the offensive line last weekend with David Gonzales going down with a season ending broken arm. Coach Wulff responded that there is definitely going to be some shuffling. What we are likely to see this Saturday at Stanford is Micah Hannam, back from his concussion, at right tackle, while freshman John Fullington will take over the most important position in all of sports… left tackle.
Wulff went on to say that while we should expect an adjustment period for Fullington, left tackle is a position he played in high school and that is where he envisions him playing in the future. Still, yikes. Don't be surprised if the clock in Tuel's head ticks a little faster this week.
A caller asked about Cory Mackay, the defensive lineman who was paralyzed in a car accident, and Wulff said that Cory is doing really well. He is on campus, attending classes and getting on with his life. When asked if the team intends to honor him with a patch on the jersey, or something of that sort, Wulff said they would certainly find a way to honor Cory in time. Bud added that lots of players take it on themselves to honor people all the time, including Tyree Toomer taking on Leandre Daniels' #15 this season.
This led to some discussion of one of the topics du jour recently, dangerous hits in football and how to best protect players.
Paul agreed that although they are usually not meant to cause harm, they should be penalized, while Bud addressed concerns that some protective measures, like helmet enhancements, were actually having the opposite effect by making the person wearing the helmet more dangerous. Wulff added that protective equipment overall is much, much better today then when he was playing.
Moving on, Bud brought up another big topic in College Football recently, the ongoing revelations about sports agents and their relationships with college players. Recently Josh Luchs, a former agent, sat down with Sports Illustrated and dished out a mother load of names of players, including Ryan Leaf and other Cougs, who he claims to have paid money and given other benefits to while they were in college. This is, of course, against NCAA rules for these athletes.
Wulff said he knows some agents, and that many of them are good people who follow the rules, but it is a concern that there are many out there who don't. He said with the kind of talent they are bringing in to the program, they are only going to have more of these types hanging around so they will have to be vigilant.
Bud noted that this week the Cougars are having Think Pink Week, in honor of cancer awareness month. Of course both Bud, and Coach Wulff have been hit hard by cancer in their lives, as have many of us, so they wanted to get the message out to anyone that is interested in supporting Cougar sports teams as they try to raise both money and awareness this week.
Caller Linda asked a question on many Coug fans' minds recently, "what's with the low snaps?" She even asked if that was just how Jeff (Tuel) likes them. Coach was a little amused by the presumption that low snaps were somehow Jeff's preference, and assured Linda that they were not, and that it was a problem. Of course the source of all this concern is Sr. center Zack Williams. Coach Wulff reiterated what he has said all along, that Williams is a valuable player and that besides the snaps is playing really well for them, but they are working very hard on getting the problem corrected. He went on to say that today in practice Williams was perfect snapping the ball.
Moving on, Bud asked about some more position shuffling that was announced this week, as Arthur Burns has moved from linebacker, back to his original position of running back. Coach Wullf said with Burns speed this gives them a more explosive option out of the backfield. He does not expect Burns to see too much action at running back this week as he adjusts to his new position, but that he will going forward.
Wulff noted that Burns' move to running back would have an impact on their recruiting efforts for both the linebacker and running back positions which led Bud to ask about another position that has been the subject of recruiting intrigue lately, place kicker. Freshman Andrew Furney has been given quite a few chances this year and while some have come due to minor injuries to Sr. Nico Grasu, Coach Wulff has also made it clear that they are evaluating the young man in game action partly to determine their need to recruit the position in the coming years. Wulff said that this would continue and Furney would most likely handle the field goals and extra points while Grasu handles kickoffs.
The kicking discussion led Bud to ask about the perfectly executed onside kick to start the Arizona game. Was it something they had seen on tape? Coach Wulff confirmed that they saw on opportunity on tape where an Arizona return team player was frequently out of position and they decided to try and take advantage. Of course, as we all saw, it was wide open and Grasu made a perfect kick.
Caller Steve asked about recruiting and what Coach Wulff thought of the dreaded "soft verbal". Coach Wulff, ever the fan of internet recruiting services and kids who don't stick to their word, was quick to answer with what was probably the quote of the night, "If you're a soft verbal, then we're probably a soft offer."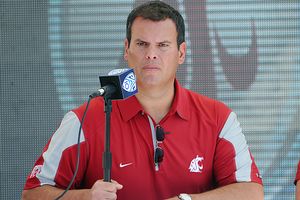 Wow, those are strong words, and I guarantee you he meant it. He went on to say that lots of schools continue to pursue recruits really aggressively who have given their commitment elsewhere and that, frankly, a lot of kids don't tell them to stop because they like the attention.
Keeping on the subject of recruiting, coach Wulff said that it is something they work on "every day" and that they already have identified the juniors and sophomores in high school that they are interested in.
Bud asked if it feels good to know that other schools are showing interest in the talent they have scouted. Wulff gave a great answer, saying he could "care less" what other schools think. They are confident in their ability to evaluate talent whether other schools agree with their assessment or not. Coach Wulff went on to say that a lot of their recent recruits are major contributors in their first and second years in the program.
A caller asked why it appears that our secondary was giving such a big cushion to Arizona receivers who were open for short passes again and again. Wulff said this really was a coverage breakdown by Sekope Kafusi who was making his first ever start at middle linebacker and that it is something they will fix going forward.
The caller also asked Bud a question about what he observes on the sideline this year as opposed to recent years and if there is a difference in how the players approach the game. Bud said this year is different and that players are mad about the losses, while in the past they were less engaged once they felt the game was out of reach. He said this year, the players definitely expect to win these games and are upset when they don't. At this point Coach Wulff jumped in to say that they still aren't upset enough.
Both Bud and Coach Wulff talked about being on teams in the past with players who weren't upset about losing and how frustrating it was for them, since they are both very competitive. Wulff went on to say that he was so competitive he wasn't always a very good sport. Of course Bud answered, along with a chorus from everyone in attendance, with the Bob Robertson mantra, "Always be a good sport, be a good sport, all ways".
At this point Bud asked about the upcoming opponent, the #12 Stanford Cardinal and Wulff heaped the praise, not only on phenom QB Andrew Luck, but on their overall talent, smarts and toughness.
Another question came in regarding what seemed like a lack of short passes in the offensive game plan. Wulff said the short passes are in there, but that a lot of the time these go to running backs who they have been using as extra protection for Tuel, instead of releasing them to receive passes.
Bud asked about trick plays and Wulff said that they are part of his philosophy about keeping defenses off balance and as our offense matures we will  see more of them. As far as the disastrous double pass attempt in the Arizona game, Wulff said that the play they wanted was there, but a mental mistake by Wade Jacobsen who had just been moved to left tackle after David Gonzales's injury, caused the play to be broken up resulting in the backbreaking fumble recovery for Arizona. On the play Jacobsen was supposed to block as if it was a run, but instead went into his pass blocking stance which allowed the Arizona defensive lineman to get up field and into the path of the backwards pass from Montgomery to Tuel.
At this point Bud asked about the tight ends who we haven't seen much, if at all, this year. Wulff said they have been more comfortable and successful in a 4 wide receiver set, but that they would need to get the tight ends back in the offense and that the position is a recruiting emphasis and they are excited to get Aaron Dunn involved next year.
Bud asked Coach Wulff about a Mike Stoops quote that you can't possibly be "up" for every game. Wulff agreed and said you can expect that in any given season you will have 2-3 games that you play really well, 2-3 games that you play really poorly and the rest are somewhere in-between. He said your success is often determined just by who you played on those days, since some opponents you can beat on your worst day and some you can't beat on your best day.
Bud wrapped up the show by asking about Thursday night games, and Wulff said he thinks they are great, they bring exposure to the conference and that they need to be flexible and embrace them. He also said, being from the Bay area, that he is rooting for the Giants in the NLCS.
Well folks, I hope that was informative for anyone not able to listen to the show. As for my personal observations, I think it's a lot of fun to be there in person. Wulff was really in his element and you can see he has a lot more personality then he gets credit for. In person I actually think he is a pretty warm and engaging fellow. Seeing him talk about recruiting, it was easy for me to understand how he is having so much success selling his vision to these kids. For anyone planning to attend in the future, be sure to get there early. There are not very many seats and there is a pretty loyal band of regulars who all reserve each others' spots each week.
That's it for now, until next time… GO COUGS!